T- Minus 2 days and counting…

Art teasers!
Well we are days away from the biggest Monsterpocalypse gathering, MonCon 2012 in Tulsa, OK. The last two blogs I did leading up to MonCon were about getting ready for the gaming aspect or the fun entertaining part that is in the community itself. This week with MonCon just days away I wanted to post some teasers of some art I made. As excited as I am about showing everyone the whole drawings, I have to hold back some. I want them to be kind of mysterious after all.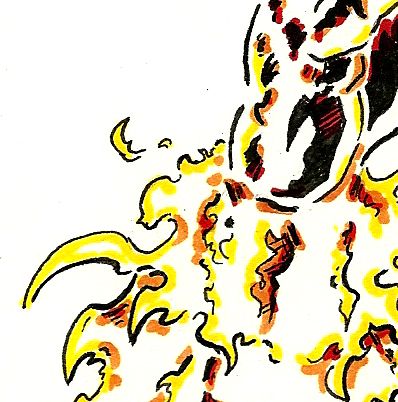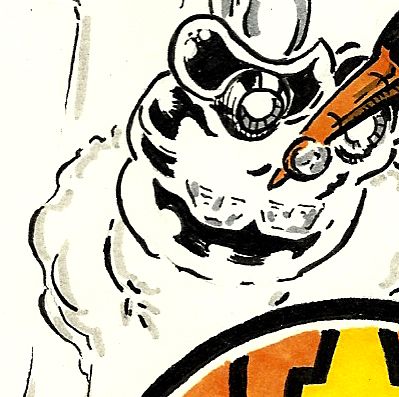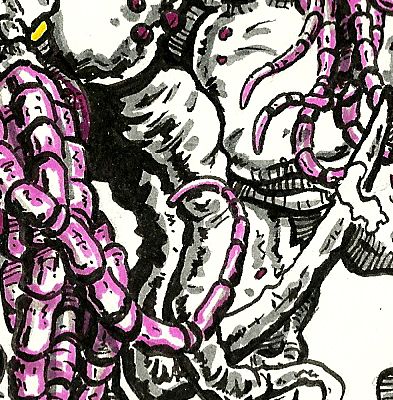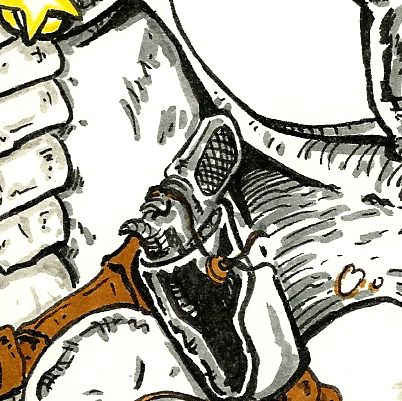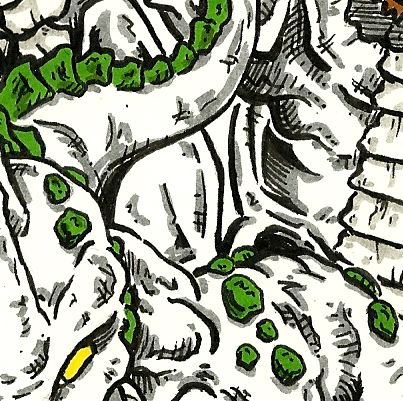 Just a small taste of them, just enough to get everyone drooling for MonCon to see them whole. This coming weekend will be an opportunity to be inspired artistically. I'd like to build on the drawing pints that I will have with me. That's one of the things I'm looking forward to. So don't be surprised to see me doing sketches in a corner after I just got my but handed to me.
We can see Tulsa from here!
Soon some of us will be meet and play in person for the first time and others will get to see old friends they have made through this game. I hope everyone's ready! We have a full eventful weekend coming and I know most of us can't wait to soak it all in. If your going to MonCon, we'll see ya there.